Are you ready for a change?
Observation – Awareness – Change
Spirituality is  a broad concept with room for many perspectives. In general, it includes a sense of connection to something bigger than ourselves, and it typically involves a search for meaning in life. As such, it is a universal human experience—something that touches us all. (source)
Our well-being is based on 3 aspects of health:
physical, psychological & physiological.
A holistic approach to health looks at all aspects of your lifestyle. During our coaching sessions we will bring together different areas of your life and we'll see how they affect each other and your health.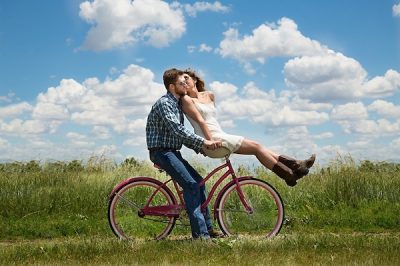 Relationships bring joy into our lives. But sometimes things can get complicated.
We are attracted to someone special and then we spend most of our time with them. After some time it's easy to start neglecting our own space.
Changes happen when both partners can recognise the problem and want to find a solution.

Online Couples Coaching is an easy way to get your relationship back on track. You can learn more about 5 ways a relationship coaching can help you in
this article
.
In my articles, I explore what it means to be in a relationship and what it takes to make a relationship work.
Each article answers explores popular topics and answers the most common questions. If you are interested in building a healthy relationship, feel free to explore my relationship blog. Or check out my health blog for wellbeing tips and exercises.
I wrote these articles as a general help and guidance based on the most common problems. But, every situation is different, so if you need individual help send me a message…
Welcome to the place of inner journey, love and relationships.
This website is an accumulation of my knowledge, experience and new realisations.
To be honest, building a website and creating a blog wasn't what I see myself doing even a few years ago. I was born in Ukraine to a family of medical doctors, so my path was always clear. But then I moved to the UK with my mum when I was 15 and what once I'd call my destiny – changed. Or, maybe this was my journey all along, who knows.
Either way, I kept up with my family values and got into health, this time by choice. The change of moving to a different country opened my eyes to see the life from a larger perspective. So, I've chosen a natural approach to health. And a diploma in holistic therapies was my starting point.
Now, 13 years later, I've lived and learned on the idea that everything in life is connected. Masters in Chiropractic helped me understand how everything in our bodies works together to keep us alive. I've put the two together and realised that much like each cells in the body that has a specific function, each of us have a role to play in this world.
This idea made me think about who I am and what's my role in this life. I reflected back on my entire life: my childhood, upbringing, growing up and all the things I've learnt throughout my life. My family gave me the desire to help people. My broad outlook on life led me to a holistic approach to doing it. The cultural change helped me understand that everything is relative. Trying to fit in and belong led me to my inner journey that made me realise that those feelings can only be fulfilled from within. Health education helped me understand the human body.
Living a nomad life helped me process my attachments to things. I've lost some people who were very close to me all my life. It hit me with the realisation that our days are numbered and every moment is an opportunity to make our life worthwhile and help others make their lives more wonderful.
All these things combined with my love to travel as well as explore the inner world, led me to here and now. I discovered what I enjoy and I do what I love, which is helping people with what I know while continuing my own growth and development. My 2020 resolution is to love life just a tiny bit more each day and help others across the world to do the same.
I will be adding to my story as it develops, so if you would like to keep up, check out the about me page. Or if you'd like some guidance with life, health or relationships, send me a message, Id love to hear from you.
Briefly outline your problem and what you would like to achieve
* All communication is private & confidential
Joao Afonso Baretto Ramus
Portugal
"There was a time in my life when I thought I had it all, but still felt unfulfilled and at many points, unhappy. Talking with Alex really turned my life around. He helped me realise many things about my life, including that the relationship I was in was not healthy. You could say I was a drifting boat, and Alex showed me how to power it towards a future of my own!"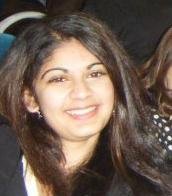 Ainsley Temudo
Abu Dhabi
Talking to Alex pushed me to get to know myself, I had to face the ugly reality of my choices. It was challenging asking myself why I do what I do. Expecting all the answers right away. Now, I understand that it's a process that takes time, but in the end it's life changing. It has certainly changed mine for the better.