Relationship Coaching for Couples
I offer guidance & support to couples in love who want to build a strong relationship based on trust and understanding.
Best results happen when both partners can recognise the problem and want to find a solution.
1. We'll have a session with you, the person who made the first step. I will hear you out and offer some suggestions.
2. I will have a chat with your partner to understand their point of view.
3. We'll have a group session with you and your partner so we can find a common ground and pave a way forward.
Check out this article to learn how online coaching can help your relationship.
Frequently Asked Questions
Why do you coach couples online
I live a nomad lifestyle. When I was 15, I moved to a different country. This move was hard, but it helped me realise that norms, values and beliefs are relative. Over the next 20 years I've learnt about human behaviour. Now I am sharing this knowledge with couples who need clarity in their relationship.
My approach is based on the idea that relationship is a union of two individuals. Hence, exploring each person separately is the key to building a strong and healthy relationship.
Live chat - £30 / hour. Unlimited messages - £40 / week. Coaching program - £900 / 9 weeks.
What do you know about relationships
In my life, just like anyone else, I walked on the clouds, falling in love and cried myself to sleep after being told: 'I just don't love you anymore' & 'The long distance is not working for me'. Inevitably I had to move on at times as well, which in some ways was even harder. One thing I did, every time, was to reflect on what I can do better next time. Now I have a list.
What motivates you to help couples
My parents divorced when I was 5, so growing up, I did not spend much time with my dad. As a result, my life had its challenges. Although I can not change the past, I can certainly help other parents and parents to be, make sure that their children get the best of both worlds.
Briefly outline your problem and what you would like to achieve
Joao Afonso Baretto Ramus
Portugal
"There was a time in my life when I thought I had it all, but still felt unfulfilled and at many points, unhappy. Talking with Alex really turned my life around. He helped me realise many things about my life, including that the relationship I was in was not healthy. You could say I was a drifting boat, and Alex showed me how to power it towards a future of my own!"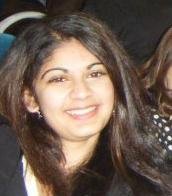 Ainsley Temudo
Abu Dhabi
Talking to Alex pushed me to get to know myself, I had to face the ugly reality of my choices. It was challenging asking myself why I do what I do. Expecting all the answers right away. Now, I understand that it's a process that takes time, but in the end it's life changing. It has certainly changed mine for the better.