Be committed to the relationship you have with yourself. We get so committed to other relationships, but often sort of toss ourselves away. We get around to ourselves only now and then. So, really care for who you are. Be committed to loving yourself. Take care of your heart and soul.
Why Choose Online Coaching?
Live video sessions are great for getting into the deeper aspects of the issue.
They work best once we are clear on all the facts.
Reflect on your situation
Set some goals
Check your progress
Ask any questions as they come
Work at your own pace
"Rather than profiling you, I will hear you out, understand you and your situation, and will help you see the power you already have inside of you."
One-off Session
Coaching Programs
| Your Goals | Time | Cost |
| --- | --- | --- |
| Solve a particular issue | 3 weeks | £300 |
| Reflect on your current relationship – start paving a way forward | 3 months | £1200 |
| Explore Self – your beliefs, values and preferences. Identify what is holding you back. | 7 months | £2800 |
| Create a Meaningful Change – Implement your understanding into your life | 12 months | £4800 |
* Times and prices in this table are based on 2 x 1 hour sessions per week. They may vary depending on your circumstances, amount of sessions and their duration.
** As you progress you will receive a specific workbook at every step of the way.
Don't let yourself feel stuck and powerless – YOU ARE HERE NOW
Take this first step to a better life and a healthy relationship.
---
Reviews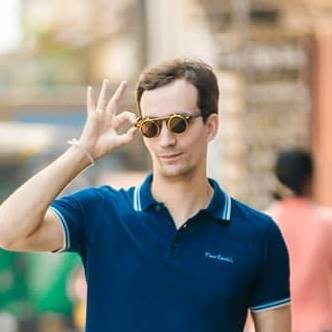 "There was a time in my life when I thought I had it all, but still felt unfulfilled and at many points, unhappy. Talking with Alex really turned my life around. He helped me realise many things about my life, including that the relationship I was in was not healthy. You could say I was a drifting boat, and Alex showed me how to power it towards a future of my own!"

Joao – Portugal
"Talking to Alex pushed me to get to know myself, I had to face the ugly reality of my choices. It was challenging asking myself why I do what I do. Expecting all the answers right away. Now, I understand that it's a process that takes time, but in the end, it's life-changing. It has certainly changed mine for the better."

Ainsley – Abu Dhabi